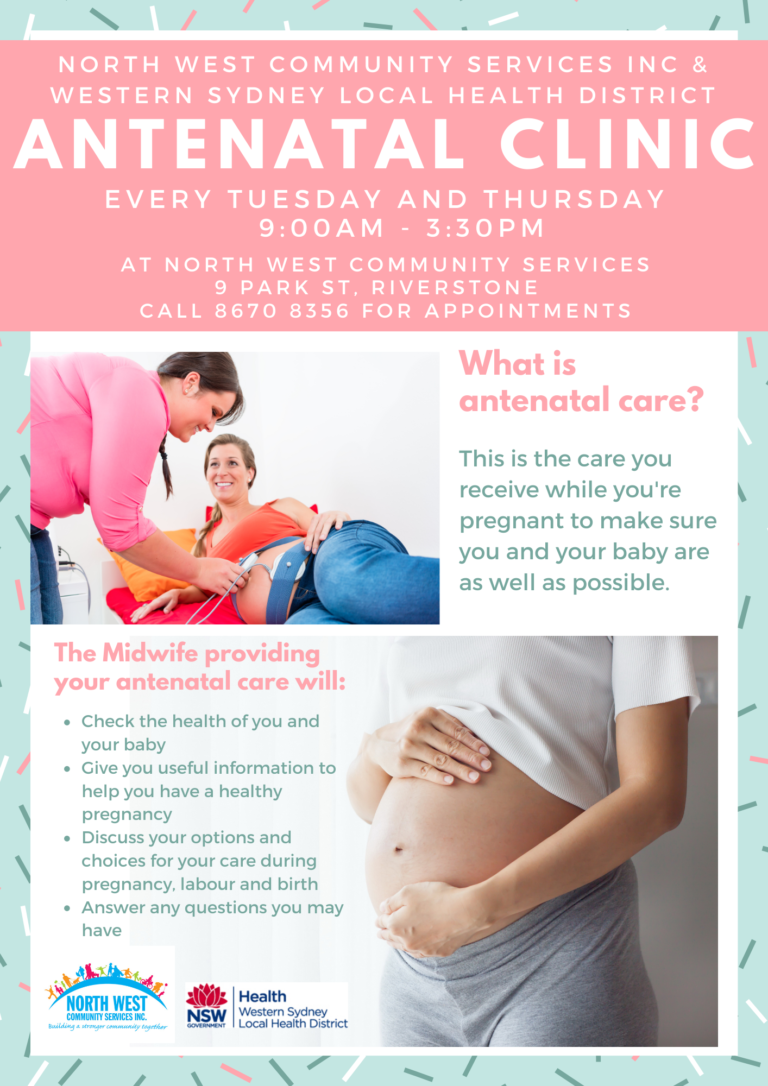 North West Community Services have partnered with Western Sydney Local Health District to  provide our community a local Antenatal Clinic every Tuesday and Thursday.  Midwifery unit manager Tracy Paterson said the site was chosen due to the growing youth population in the north-west precinct of Blacktown and the accessibility of community support services from one location.  "As western Sydney continues to grow rapidly, it's important for us to think out side the box and consider how we can deliver the best care beyond a hospital setting," Ms Paterson said.
"The clinic removes the barrier for women who may find it difficult to get to Blacktown Hopsital due to lack of transport, or personal or financial difficulties."
"The best part about it is the feedback from the Mums.  They love that it's close to home with free parking and no stairs, and a lot of people have commented how friendly and welcoming the staff are."
It is the first time the Women's Health Clinics at Blacktown Hospital has partnered with non-government organisation to provide antenatal services in the community.  The clinic has already expanded from one day to two, and a relationship with local pathology company Douglass Hanly Moir allows for more convenient and holistic care.  
Please call 8670 8356 to make an appointment.